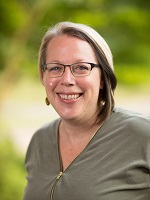 Director of the Institute for Best Practices and is a licensed psychologist with specialized training in psychiatric rehabilitation and mental health services research. She is the co-developer of the Tool for Measurement of ACT (TMACT), a nationally recognized contemporary measure of ACT fidelity. She is a published Assertive Community Treatment (ACT) researcher and recipient of several awards and honors, including the Carol Mowbray Early Career Research Award from the Psychiatric Research Association. She has a range of clinical experiences, including working on two ACT teams.
In the past 17 years, she has had the pleasure of visiting and evaluating ACT teams in 12 U.S. states and Ontario, as well as providing consultation and guidance to a variety of governing authorities in regard to ACT implementation. Since 2008, Dr. Moser has been a coordinator of the North Carolina ACT Coalition, which is a grassroots learning collaborative and advocacy group comprised of ACT providers invested in providing higher fidelity ACT services.
Born and raised in the great state of Wisconsin, the birthplace of ACT, Lorna went on to do a tour of the Midwest (Illinois State University for her Master's Degree and Indiana for her Doctorate) before she and her husband landed in the beautiful state of North Carolina, where she completed her clinical internship at Dorothea Dix State Psychiatric Hospital and an NIMH Post-Doctoral Research internship with the Services Effectiveness Research Program at Duke University. Her career and family keep her very busy, and she often thinks about eating better and exercising (i.e., contemplation and preparation stages of change).
Stacy L. Smith, M.Ed., LPC, NCC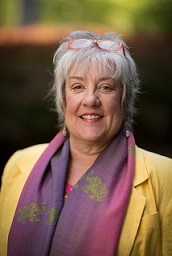 ACT Consultant and Trainer Program Manager with the Institute for Best Practices and is the Co-Coordinator of the North Carolina ACT Coalition, a grassroots provider learning collaborative. Stacy has more than 25 years' experience in North Carolina mental health services, working with both adults and children in a variety of settings. She is a member of the Motivational Interviewing Network of Trainers (MINT), and regularly uses Motivational Interviewing in her personal and professional lives. Stacy is also a Meyers-Briggs facilitator, and has experience with organizational consultation and strategic planning. She attempts to integrate humor and art into her workshops and everyday life. She actively supports those currently doing the work of ACT and believes that community public mental health services are social justice work under another name.
Matt Diehl, MSW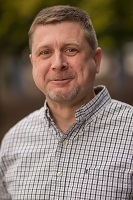 IPS Consultant and Trainer Program Manager with the Institute for Best Practices. Matt has more than 15 years' experience in North Carolina providing services to adults and adolescents dealing with mental health and co-occurring conditions in a variety of settings. Much of Matt's career has been dedicated to assisting individuals with chronic mental health and/or substance use disorders identifying, pursuing, and achieving employment outcomes consistent with their skills, interests, abilities, and desires. Matt has been leading an effort to implement high fidelity Individual Placement and Support (IPS) across the state of North Carolina, managing a team of five IPS Consultants and Trainers who are regionally located to best assist providers in their efforts to implement IPS. Former IPS-SE Supervisor of a higher fidelity IPS team here at UNC and current APSE-NC Board of Directors, Matt is a firm believer in people's ability to move beyond their current circumstances, and the role a job and meaningful activity can have in one's wellness and recovery.
Stephen Betuker, MSW, LCSW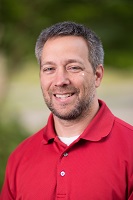 ACT Consultant and Trainer with the Institute for Best Practices. Stephen has been working with people challenged by severe and persistent mental illness since 2001, working in several states, including Illinois, Ohio, and North Carolina. Stephen has extensive experience with ACT implementation, including developing two high-fidelity ACT teams from the ground up, and rebuilding five previously struggling ACT teams. Outside of work, Stephen enjoys traveling to countries off the beaten path and scuba diving. Although he is a former collegiate wrestler and coach in high school, he has learned through motivational interviewing not to wrestle with consumers or staff.
Melissa DeHaven, MSW, LCSW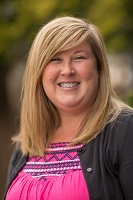 IPS Consultant and Trainer with the Institute for Best Practices. Melissa has more than eight years' experience in NC community mental health services, providing services to adults diagnosed with serious mental illness and co-occurring disorders. She has experience in providing technical assistance and training to IPS providers as an Evidence-Based Practice Specialist with the Division of Mental Health. Currently she is an IPS trainer for the Institute for Best Practices. She passionately believes in the possibilities and hope for people experiencing life challenges and that all working age people should have the opportunity for employment. She remains a dedicated advocate for the importance of creating a recovery-oriented system, emphasizing the inclusion of employment for people's recovery efforts.
Penny Liles, MS, CRC, LCMHC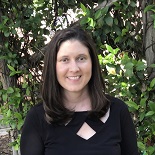 IPS Consultant and Trainer with the Institute for Best Practices. Penny has more than five years of experience in community mental health as a Vocational Specialist on ACT and as an IPS Team Leader for Monarch Winston-Salem. She also has experience working with Vocational Rehabilitation as a Practicum Student. She was an active participant at a local IPS Learning Collaborative, leading discussions on how to use the Career Profile to build a Person-Centered Plan and using Motivational Interviewing to discuss work values. Penny believes that employment should be an option for all people and hopes to promote employment as a vital part of recovery in her new role.
Christopher Fournier, MA, LPC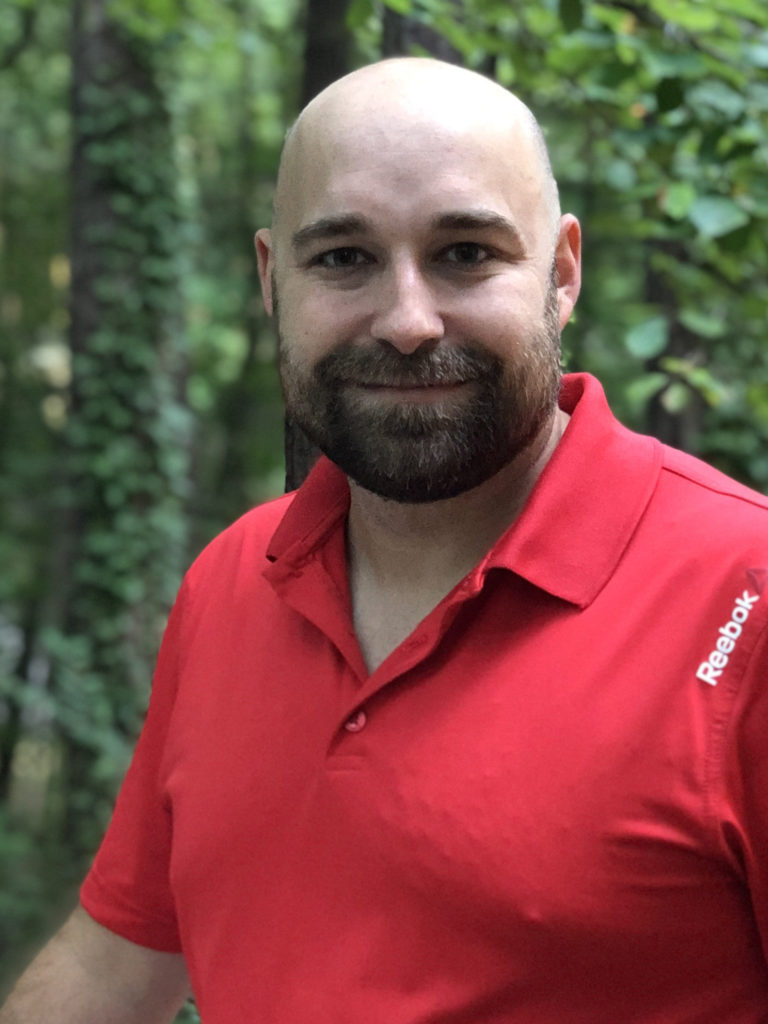 Christopher Fournier, MA, LPC has experience in the community mental health setting in North Carolina's northern neighbor: Virginia. Chris was a supervisor and trainer in crisis services; training staff, CIT Officers, and community partners before becoming a PACT team leader. During his time with PACT Chris partnered with the Institute for Best Practice in evaluating Virginia PACT teams before transitioning to work full time with the Institute. Chris' personal beliefs of redemption and faith strengthen and fuel his belief in recovery. You likely will find Chris out on a family bike ride or…in the middle of a CrossFit workout.
Tina Moore, MA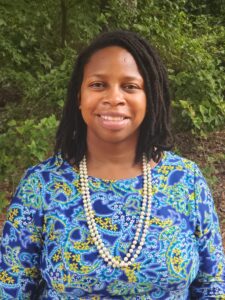 IPS Consultant and Trainer with the CECMH Institute for Best Practices. Tina has more than twelve years of experience in NC community mental health on a Community Support Team (CST), Intensive In Home Team (IIH), Peer Support Services and as an IPS Team Lead. Tina has seen first-hand the hope and support that IPS Teams bring to individuals/families with substance use and mental health issues. Tina believes that employment plays a vital role for people to find and sustain a fulfilling life. Currently working as an IPS Trainer and Consultant for the Institute for Best Practices, Tina is committed to teaching and guiding others in implementing evidenced-based practices that will help to develop higher standards of care for the success of those served. Tina has plans to pursue furthering her education for clinical licensure. 
Education & Training: 
BA, Sociology, University of North Carolina at Charlotte
MA, Human Services: Marriage and Family, Liberty University
Emily Clark, LCSW, LCAS, CCS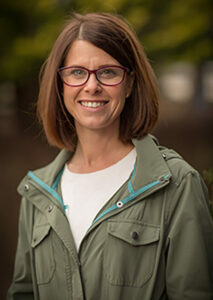 ACT consultant and trainer with the IBP. Emily received her bachelor's degree and MSW from UNC-CH and began her career in community mental health 15 years ago on an ACT Team right here in Chapel Hill. Emily began as an ACT Co-Occurring Disorders Specialist and has a particular interest in best practices for individuals with both mental health and substance use treatment needs. Emily believes that connection and relationships are essential for recovery and provide the foundation for the work that we do. She spent over seven years as the Team Lead for a high fidelity ACT Team and now splits her time between working with the Institute and overseeing several community based programs at UNC.
Antoine Bailliard, Ph.D., OTR/L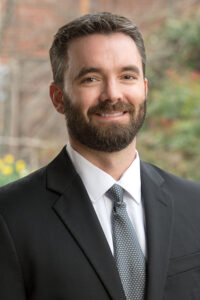 IPS Consultant and Trainer with the Institute for Best Practices. Antoine is an occupational therapist with experience in inpatient psychiatry at Central Regional Hospital and WakeBrook. Antoine provides consultation and training to enhance the functional performance of activities of daily living for community-dwelling adults with SMI. Antoine is also Assistant Professor at the Division of Occupational Science and Occupational Therapy in UNC's School of Medicine. He is actively engaged in research to enhance the community integration and functional independence of adults with SMI. When not managing the functional disarray of his household with young twins, he's off playing disc golf, going to concerts, and traveling the world, including his native home of France.
Pamela Stokes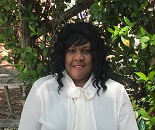 Financial Officer for the staff at the Institute for Best Practices. Pamela assists with ensuring Institute staff travel reimbursements are submitted and paid, assists with invoicing, and performance tracking. She has worked in several departments within the university in various administrative roles. Her previous experience includes positions in student services, financial services, event planning and human resources.
Justin Meckes, B.A.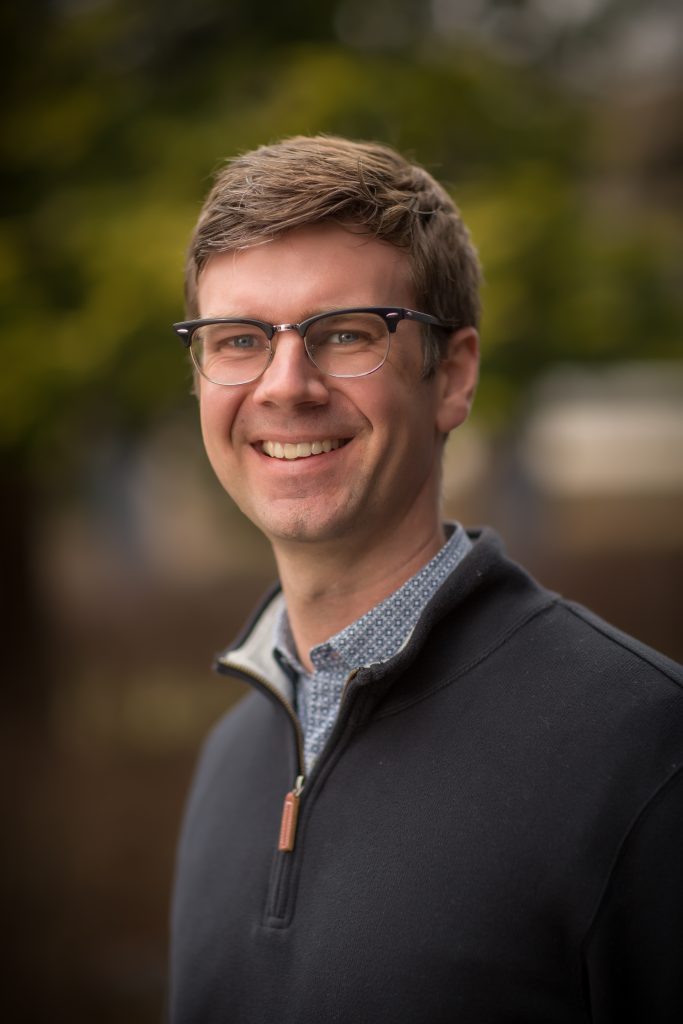 Technical Support for the staff at the Institute for Best Practices. Justin's experience with media ranges from documentary film to photojournalism. He joins the Institute assisting with web development, photography and videography, and social media strategy. His experience in media is conjoined with his time working as a Supported Employment Specialist. His knowledge of IPS helps the team present the most relevant training content and multimedia materials available online.